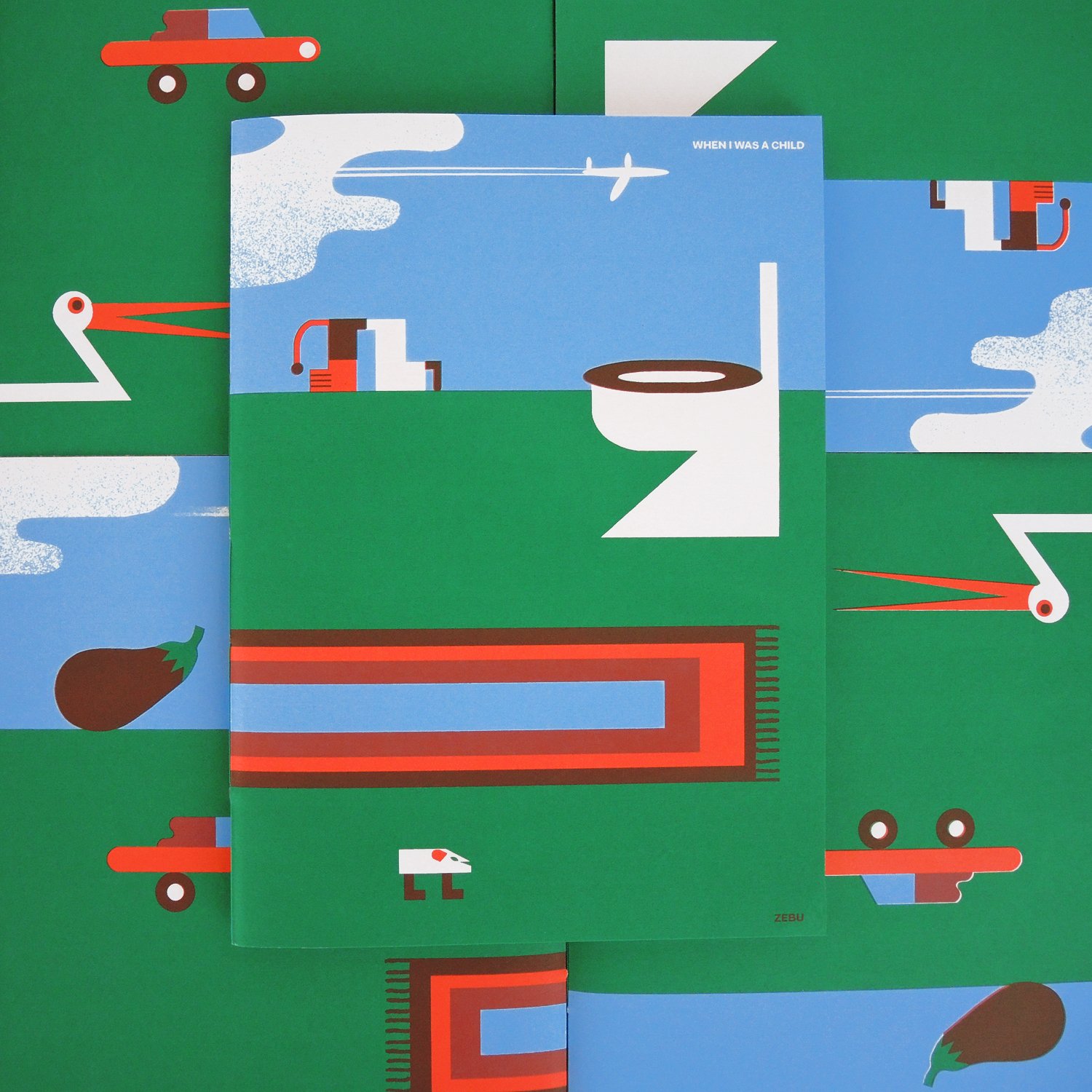 Do you remember how mystic the world has been when you were a child?
In this 3-color screen printed book we collected childhood myths, own explanations for all these incomprehensible things of growing-up. Do airplanes actually shrink when they fly towards the sky? Does being a dog counts as a job? Do mosquito bites heal when circled with permanent markers?
Of course! Everything is possible in the mind of a child. This book celebrates the beauty and creativity of children's view of the world.
3 color screenprint
printed, handbound and produced by Strane Dizioni in Italy
27,5cm x 19,8cm
32 pages
Edition of 350